PIXO
LED strings, devices, & controllers
New! Mini Singing Trees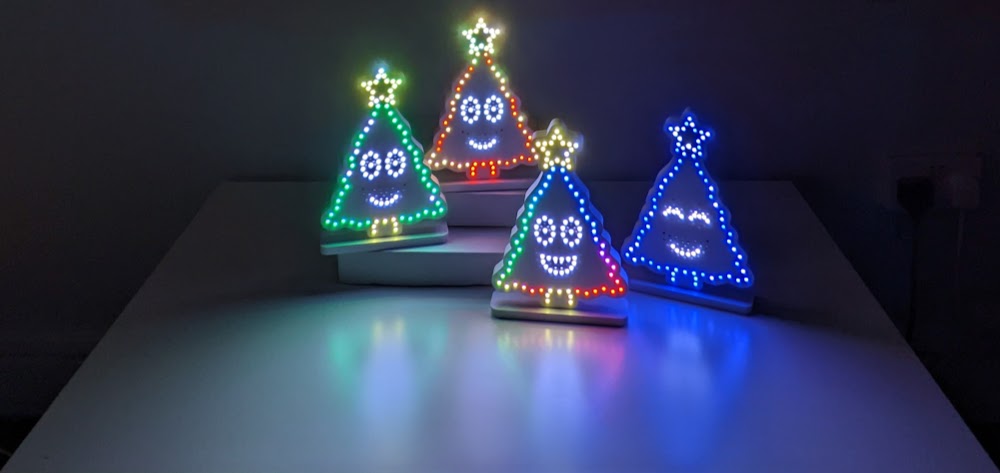 Introducing our new Mini Singing Trees for Christmas 2022!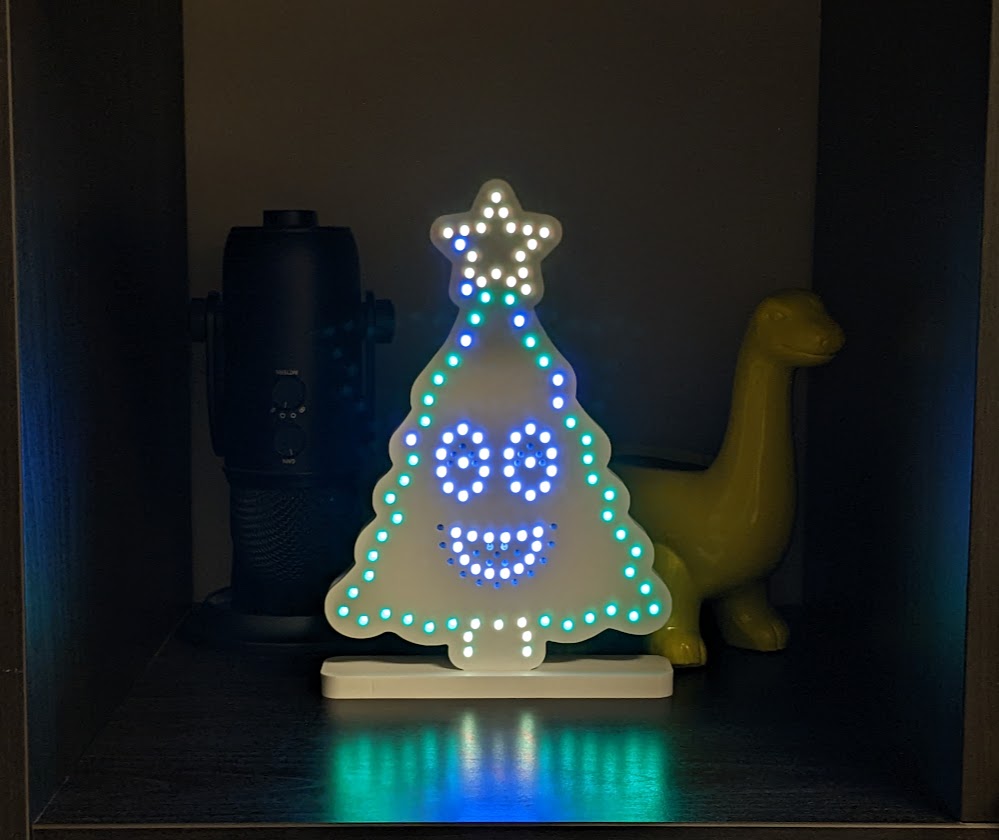 De
light
fully Decorative
Brighten up any home or workplace with our Mini Trees!
27 built-in effects
Powered by a single USB-C cable
Select effects and brightness using the buttons on the rear
Create custom effects with the free Pixo Control App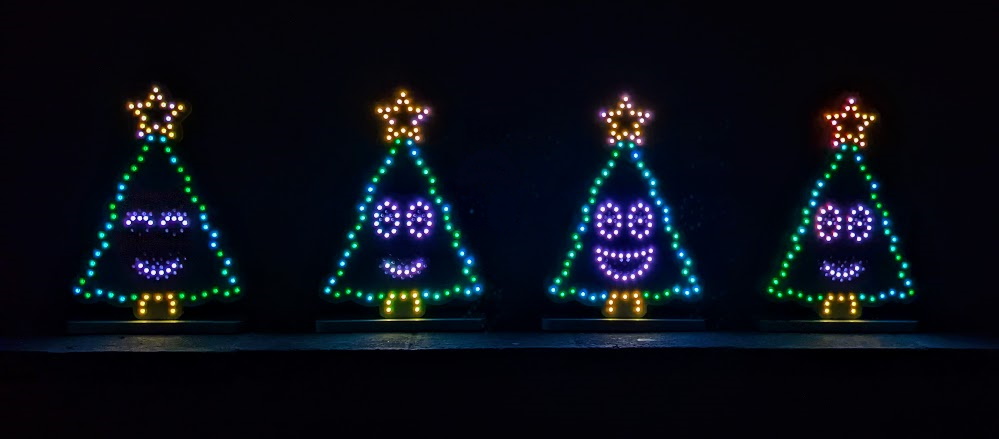 Custom Engineered in the UK
The design and layout of the LEDs, the controller circuitry, the clamshell case, and the software powering the Mini Trees are all custom designed by us in the UK.
The LEDs used in the Mini Trees are bright enough for daytime, and dim enough for nighttime. The LEDs don't require much power, and can be powered by USB batteries for days.
A sample of the built-in effects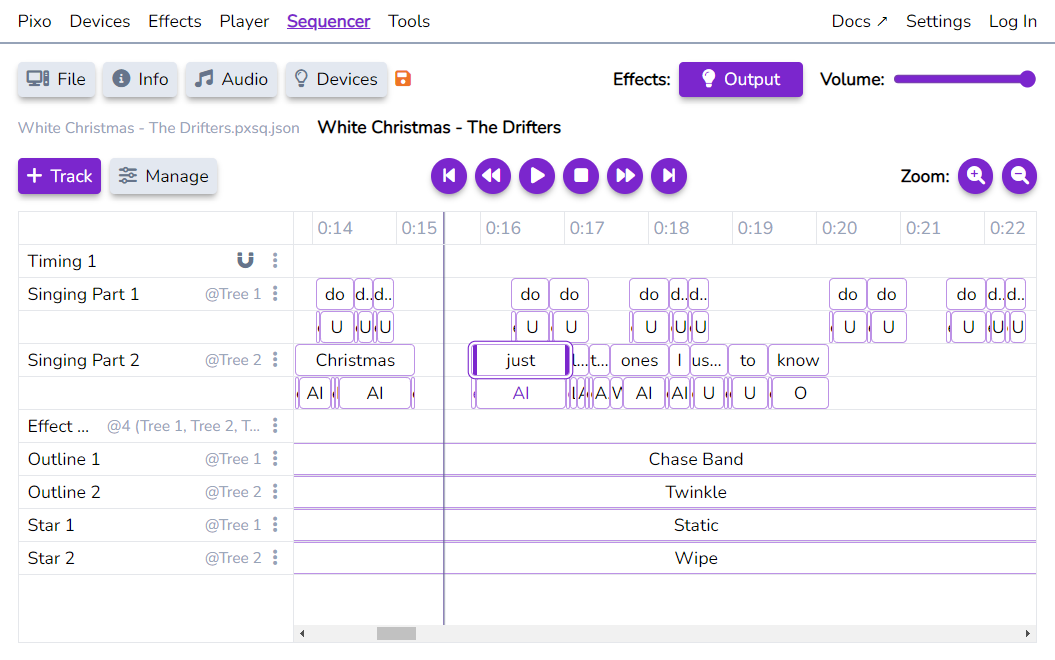 Light show Sequencer in the Pixo App (view fullscreen)
Create your own Light Show
Create animated light effects synchronised to music with the free Pixo sequencer. Select any audio file, then use our custom sequencer to light up your trees to your favourite tracks!
Easy to learn sequencer in the free Pixo Control App
Control all your Pixo devices from one place
(Coming Soon) Share your sequences with your friends with Pixo Cloud
(Coming Soon) Control your Pixo devices with xLights for larger shows
Create your own #LivingroomLightshow!
Mini Trees singing along to White Christmas by The Drifters
Open for Developers
Based on the RP2040 chip from Raspberry Pi, the built-in Pixo LED controller is open for customisation by developers of all skill levels.
Edit the Micropython code with the free Thonny editor
Tweak the existing code, or replace it completely!
Create your own effects, sequences, and integrations
API documentation available here
Coming Soon: Pixo LED Controllers
Control any RGB LED strips
USB and WIFI options
Easy for beginners; powerful for professionals
Free control app
API documentation for developers
#PoweredByPixo
Take a look at some of out favourite lighting sequences. Get inspired to create your own #LivingroomLightshow!
Follow us on social media